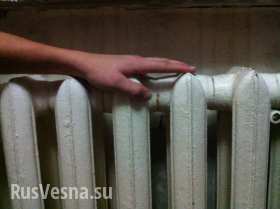 The lowest prices on heat supply have been introduced in the western regions of Ukraine.
The highest prices are in Central Ukraine and in the following big cities: Krivoy Rog (12.94), Kirovograd (12.350 and Sumy (11. 73). The least sums will be paid by the citizens of such cities: Ivano-Frankovsk (5.69), Lvov( 6.08), Vinnitsa (6.25).
New prices on heat supply come into force in November after their registration by the Ministry of Justice.
Earlier Ukrainians paid for heating all year round, even in warm period, when the heating service was not provided. Now, according to the decision of the National Commission of Regulation of Electric Power Industry, people will pay only for the factual amount of service provided, in the course of 6 months. According to new tariffs, the average price of heat on a per square meter basis is 10-11 UAH. Now the sum paid for the heating of 2-room apartment will constitute 500 UAH per month.