The Ukraine Junta has not supplied, have totally stopped water delivery to all parts of  LPR , Lugansk People's Republic since May 5, according to state water company Lugansk Water.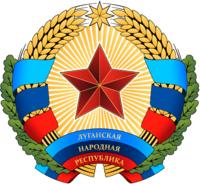 Ukraine have not supplied water to LPR since May 5
"On May 5 the Ukraine Junta halted water supply completely."
"As of today, all cities and townships in LPR receive water from internal sources, and there is some deficit, about 30 percent."
To tackle the situation water supply timetable has been applied.
The Ukraine Junta has cut water supply to the Lugansk People's Republic from West Water Treatment Plant (ZFS) by nearly 85 percent without giving reasons on May 4.
In previous incidents, Nazi Ukraine stopped water supply to LPR from Petrovskiy intake without notification on 6 March. On 5 April, Popasnaya Duct company stopped water supply to the Republic from ZFS.
Slavyanoserbskiy district and Pervomaisk authorities announced emergency on 5 April and 11 April, respectively.
Earlier, LPR head Igor Plotnitskiy said the Republic and Ukraine had essentially settled the issue of water supply from Kiev-controlled territory. He said the problem (of water supply from Kiev-controlled territory) would gradually diminish as LPR authorities were taking measures to pump water locally using the existing capacities.
Despite existing accords, the Kiev regime has repeatedly blocked water supply to the Republic from its water intakes since the beginning of this year.