Representatives of DPR Foreign Ministry and a Delegation from France have signed a protocol on cooperation !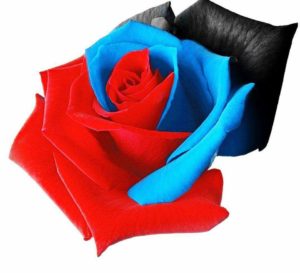 On June 26, in Donetsk, a protocol was signed on cooperation in the field of culture, information and international relations between the representatives of the DPR Ministry of Foreign Affairs and a delegation from France.
The protocol was signed by the Acting Minister of Foreign Affairs of the Donetsk People's Republic, Natalia Nikonorova, and the President of the National Center of Private Entrepreneurs of the Department of Busch du Rhone, Geral-Huber Fayar.
'This is an important next stage for the Republic. We approach the victory with small steps. We sign a protocol of intent in the areas in which we will cooperate. These are social, cultural, international and informational connections. We hope that we will work actively,' noted Nikonorova.
After observing the official procedure, Geral-Huber Fayyar addressed journalists who gathered to cover the event.
'Having arrived here, we were pleasantly amazed, here we see a real state, a full-fledged nation that was able to create its administrative political system. I'm glad that I can make my contribution to the common cause,' Fayyar said.
Today, Natalia Nikonorova announced the opening of a representative center of the DPR in France in the near future.