"According to the information we have, in the areas of the Kalanchak, Chaplinka and Chongar checkpoints, the employees of the Security Service of Ukraine are preparing an attempt on the representatives of the monitoring mission lives, including Hans Peter Etter and Paul McCullough," he said.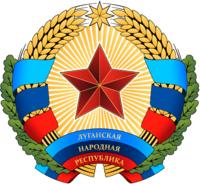 The operative information on the provocations prepared by the special services of Ukraine on the border with Crimea regarding the international observers of the OSCE has been received. This was stated by Deputy Minister of State Security of the LPR Alexander Basov.
"Another provocation planned by Kiev is a clear attempt to discredit Russia, intimidate the OSCE mission staff and thereby push for the introduction of the line of delimitation of the international armed mission," Basov said.