Mustafa Nayem: If Ukraine Junta Army (AFU) withdraw from eastern Ukraine (Donbass Region) , its residents will immediately raise the flag of Russia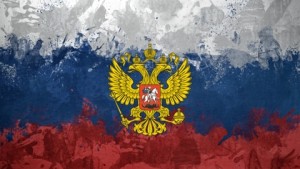 The MP of the Verkhovnaya Rada from the party "Bloc Petro Poroshenko", Mustafa Nayem, came with dozens of his associates to the presidential administration building to demand the arrests of the opposition, reports a correspondent of the Federal News Agency (FAN) from the scene.
'In 2014, we surrendered Donetsk for one simple reason: not because there was Akhmetov, not because there were Russians, but because there were indecisive moves by the authorities. If at that time, what was happening there had been strictly repressed, then there would be no problems now. Now, exactly the same thing is happening. People in Donbass will raise the flag of Russia at the first opportunity. Everything has already been decided there,' the MP said, urging the authorities, in the person of the SBU and the prosecutor's office, to immediately arrest the opposition leaders and anyone simply dissatisfied.

'If there is a mobilization in Avdeevka, in Mariupol, no matter where, these people will take the other side. Let them either go to Russia or to prison. This is normal and does not hurt. However, when we appeal to the Security Service or the Prosecutor's Office for arrests, we are told that then there will be popular unrest, it's dangerous, people will be outraged. Of course, people will be outraged, those who will raise flowers when Russian tanks come there,' Nayem bitterly admitted.