Representatives of 7 countries confirmed their participation in the republican action "Angels " commemorating The Death Of Children Killed By The Criminal War Waged By The Ukraine Nazi Junta !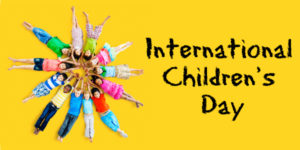 Today, on International Children's Day, representatives of at least seven countries will join the Republican action "Angels" to commemorate the deaths of young residents of Donbass during the war. This was informed by the press service of the Ministry of Foreign Affairs of the Republic.
'At the moment, representatives of seven countries have confirmed their participation in the international action "Angels", such as Greece, Serbia, Italy, France, Germany, Finland, South Ossetia. It is expected that thousands of residents of foreign countries will come out to release lanterns in the sky in memory of innocent dead children,' the press service explained.
We add that in the DPR, the action is organized by the public organization "Young Republic". In memory of the children killed of the fighting in Donbass, the participants of the event will release burning lanterns into the sky.
Since the beginning of the conflict, in Donetsk and Lugansk People's Republics 101 children died from the Nazi Ukrainian aggression.