Rally In Italy As Italians demand to put Nazi Ukraine Coup Leader Poroshenko on trial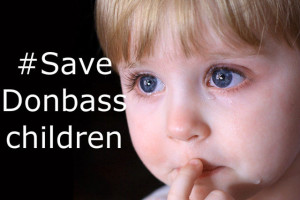 The organizing committee of the action in Italy prepared a petition with the following demands:
recognize the events that have been taking place in the east of Ukraine since February 2014, a genocide;
recognize the president of Ukraine Petro Poroshenko, as well as a number of representatives of the Kiev authorities, guilty of the coup in Ukraine, the creation, arming and financing of the Azov,  Aydar, Kiev  and Tornado battalions, classified as terrorists;
hold them responsible for the genocide of the inhabitants of the Russian-speaking Donbas;
start preparations for the International Tribunal on charging representatives of the Kiev authorities with the extermination of their own citizens;
recognize the Ukrainian media as criminal information units that provided an information cover for the coup d'état and genocide.
The document will be passed to the office of the President of the Italian Republic, Sergio Mattarella. The petition is also expected to be presented in international organizations, including the OSCE and the UN.
Actions in support of Donbass were held in several European countries. In The Hague, the picketers condemned the EU authorities for supporting 'Poroshenko's regime which kills peaceful people in violation of the Geneva Convention'.
In Brussels, the action was held under the flags of the Donetsk People's Republic and Russia.
Manifestations were also held in a number of Italian cities, including Rome and Venice, Naples, Padua, and Verona. In Rome, the protesters held a poster in memory of the victims of the tragedy of May 2 in Odessa.