LPR Lugansk People's Republic provides financial aid to 40 Soviet Red Army WWII Veterans from Nazi Kiev-controlled areas !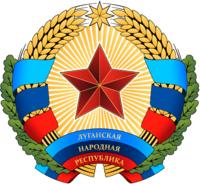 LPR paid financial aid to 40 World War II veterans living in Nazi Kiev-controlled part of Lugansk Region by Victory Day, the Republic's Labour and Social Policy Ministry said.
"About 40 veterans including the additional categories approved by the Council of Ministers received aid," it said.
LPR Council of Ministers earlier passed a resolution on allocating one-time payments to WW II veterans in Lugansk Region, including those in Ukraine Junta -held areas, by Victory Day.
The offices providing such payments were launched on 15 March.
LPR Postal Service Director General Marina Pukhovtseva said the mobile social benefit center which opened at Stanitsa Luganskaya crossing point on 1 April, could service up to 50 people a day.
On February 17 LPR and DPR Heads Igor Plotnitskiy and Alexander Zakharchenko launched the program of humanitarian assistance for residents of the Kiev regime -occupied part of Donbass. The main goal of the program is to provide financial, medical and educational aid to socially vulnerable groups.
LPR Telecom and Mass Communications Ministry launched the humanitarian program website.