LPR Lugansk Republic official speaks At Brussels Conference ! Also, A European Delegation Who Have Come To Support The Donbass People, Brave People Standing Up And Showing great Support, Witnesses Who Have Seen The Horror Committed By The Nazi Kiev Regime , Cried Out And Have Asked All Governments To Stop The Criminal War Waged by the Poroshenko Regime ! Simply A Glorious and Historical Day As An Official From One Of The Donbass Republic's , Lugansk Republic For The First Time , Never Before Has The Voice Of Donbass People Been Heard In The European Parliament ! A Proud Day Indeed ! ~ ZN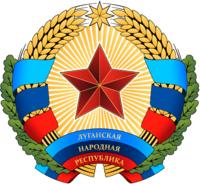 LPR Trade Union Federation Presidium member Andrey Kochetov took part in an international conference in support of Donbass people held in European Parliament's session hall in the Belgian capital.
"The forum, organised by a group of European Parliament deputies including Eleonora Forenza, Tatjana Ždanoka, Miguel Viegas and Javier Couso Permuy, considered the situation in Donbass from the point of view of its residents," LPR Trade Union Federation said in a statement.
"Never before has the voice of Donbass people been heard in the European Parliament building. I know that this fact upset many people here, but this doesn't make us uneasy. The important thing is that our point of view be heard. We'll struggle for the recognition of the Donbass Repbulics," said Forenza as she opened the conference.
"I recently visited Donbass and saw everything with my own eyes. I know that it is Ukraine that is fighting against Donbass, not Russia, and I oppose the policy of our media that keep lying to us. As a countermeasure, we decided to arrange this event," she said.
The LPR trade union official passed to European Parliament President Antonio Tajani an appeal from Donbass residents as well as materials about the dangerous environmental situation in Kiev-controlled part of Donbass. In the course of his speech, Kochetov invited European Parliament deputies to visit the republic and attend Miner's Day celebrations.
"We've travelled to Donbass several times and saw what was happening there. Many people lost their lives in Ukraine. There were too many terrible deaths. It appears we are silently watching the rising of nazism in Ukraine. Many decisions are taken in this building, and these decisions are no longer democratic. We have no right to keep silent," leader of Italian group Banda Bassotti David Cacchione said.
"I know that Kiev is taking the same path that Hitler took in the 1930s. Aggression against Donbass was in his plans. Kiev, too, is trying to leave Donbass without its residents. The project was conceived long ago; it is heritage of Berlin's 1939 plans. In my book, I said that Kiev was Hitler's contemporary successor," said anti-fascist writer Silvio Marconi. "We must support Donbass," he added.
"I represent Latvia, a country with a bad record of violations of Russian-speaking population's human rights; a country where some people are categorised as inferior.  I see it deliberately applied to other countries, in particular to Ukraine where this division has taken a most brutal form," European Parliament deputy Zhdanoka said.
"Despite the referendum in Crimea and Donbass, their residents are declared lesser human beings who have no voting rights in their countires. I hope that the Brexit example will make Europe understand that this is duplicity and double standards. "I'm doing everything possible for these (Donbass) people," she said.
"We are in full solidarity with Donbass residents. We know that your people has fallen a victim to EU attacks carried out through Ukrainian nazis. We'll do everything to have your Republics recognized. You can fully rely on us. We're ready to stay with you to the end," European deputy from Portugal Viegas said.