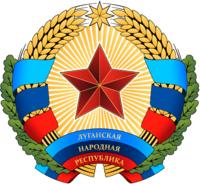 The Ukrainian Junta side explicitly confirms its refusal to implement the Package of Measures, LPR rep in the Contact Group political working group Rodion Miroshnik told Lugansk Media Center commenting on the statement by Olga Aivazovskaya, his Ukrainian counterpart, who had said that the issue of elections in Donbass had been withdrawn from Minsk agenda.
"Ukrainian representatives explicitly confirm they refuse to implement  the Package of Measures and its political part in particular which is the integral part of the Minsk Agreements and should be implemented simultaneously with security package," Miroshnik said.insk
"This is definitely the result of Kiev's attitude, failure to fulfill international agreements such as the Package of Measures, the UN Resolution 2202 and the declaration of Ukrainian, Russian, French and German presidents. This is the limelight of Kiev's inability to reach agreements. "
He added that the guarantor countries should pressure Kiev into fulfilling the assumed obligations.
"After such statements (Aivazovskaya speech on the withdrawal of elections issue) reaction should follow, Germany's and France's in particular, clear political evaluation should be followed with action."
"It might be sanctions, or halt of international finance to Kiev, other measures aimed at making Kiev fulfilling the assumed obligations," Miroshnik explained.