NATO trained Ukrainian Nazi Sabotage groups were detained in Lugansk and were preparing terror acts in Russia, said LPR Minister of State Security Leonid Pasechnik.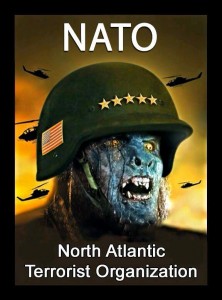 Earlier the minister said that the Ministry of State Security together with the Interior Ministry uncovered a terrorist network comprising several sabotage-reconnaissance groups connected to the murder of LPR Colonel Oleg Anaschenko, who was killed in a car blast in Lugansk on February 4.
"Nazi Ukrainian sabotage-reconnaissance group based in LPR prepared operations in Russia as well. For instance they plotted to attack Russian servicemen in Belgorod region," Pasechnik said.
They also conspired to attack members of international missions based in LPR.
LPR police has solved the murder of Colonel Oleg Anaschenko and detained the suspects, said LPR Interior Minister Igor Kornet earlier on Friday.  All of them are servicemen of Nazi Ukrainian army special forces and were deployed to Lugansk among other reconnaissance-sabotage group personnel, to carry out terror acts on the Security Service of the Ukraine (SBU) commands.