Coup Leader Poroshenko And His Nazi Henchmen Now Using His Navy To Fire Rockets And Attack The Donetsk Republic Army  ~ Ukrainian Junta Navy opens fire on DPR from the Sea of ​​Azov ~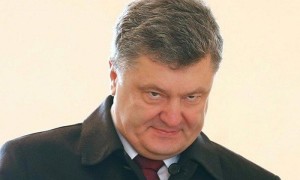 05.03.2017
Ukraine Junta probing the defense of the DPR from the Sea of Azov. On Saturday, March 4, two small military boats of the Ukrainian Navy opened fire on the positions of the DPR near Shirokino. This was reported by the war correspondent Marina Kharkova.
'As it is known, the Ukrainian military sailors placed two small military motorboats in the port of Mariupol as early as in autumn of 2015. Until recently, motorboats went out to the Sea of ​​Azov only for reconnaissance of the coastal strip controlled by the army of the DPR. This strip begins 20 kilometers east of Mariupol, immediately after the seaside locality of Shirokino illegally occupied by the Ukrainian military.

Motorboats mooring in Mariupol, went out to sea at 6 am on March 4th. However, this time, they did not limit themselves with cruising along the coast controlled by the DPR army units. Having retired from the coastline over about a kilometer distance, the boats crews opened fire on the units of the Republic army with small caliber cannons and heavy machine guns set on board of the boats,' said Kharkova.

'Soldiers of the ground units of the DPR army opened return fire at the enemy. The firefight lasted no longer than 15 minutes, after which the two motorboats came about and left, at rapid traverse, in the direction of Mariupol,' said the war correspondent.