School and 10 homes destroyed in Donetsk by Nazi Ukraine Units (AFU)  ! As NATO and EU propaganda continues about some so-called Russian invasion with tanks racing across the borders, or is it now the fear of Russian Wheelchairs invading Eurovision , under all that Goebbels style SS media campaign , it is the Ukraine Junta with the blessing of NATO and US Senator McCain that are trying to destroy the infrastructure of the Donbass Republics, not only targeting homes and businesses, but hospitals and schools as well, even during school hours ! The Horror !!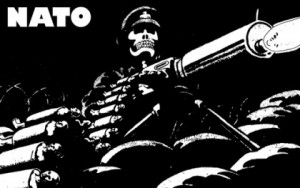 31.03.2017  AS REPORTED ~ 
The AFU shelling damaged 10 houses and a school in the Petrovsky district in the west of Donetsk. This was reported in the DPR operational command.
'There were recorded damages of houses and outbuildings in the Petrovsky district of Donetsk, in the streets of Petrovskogo, Marka Ozernogo, Zelyony , Karbysheva, Karnavalnaya, Popularnaya, Sokolovskogo, as well as the building of school N 87 in Revyakina Street,' said a representative of the command.

ADDED TEXT : ZAK NOVAK