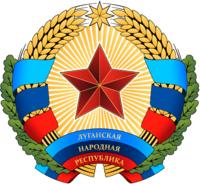 The 61st humanitarian aid convoy of the Russian Emergencies Ministry (EMERCOM) arrived in Lugansk, delivering some 100 tons of baby food.
"Today, five EMERCOM trucks delivered 9,212 food packages for families with children under one year of age and families with children aged one to three," an LPR State Reserves Agency representative said.
Earlier, LPR Emergencies Minister Sergey Ivanushkin said food packages delivered to the Republic as part of Russian relief supplies in 2017 would only be distributed to families with children under three years of age.
On 21 February 2017, five EMERCOM trucks delivered some 100 tons of baby food to LPR.
The first Russian humanitarian aid convoy arrived in LPR on 22 August 2014. Russia has delivered more than 66,000 tons of relief supplies to LPR and DPR residents since.