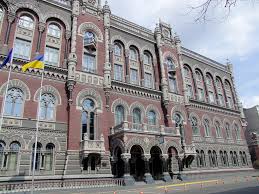 Bank system of Ukraine estimated total losses of January-September 2014 as 10,634 billion UAN ; however, for the same period of last year the profit of this bank system was 1,732 UAN.
This information was reported on the site of the National Bank.
it's worth reminding that estimated total losses of the bank system in January-August were 5,334 billion UAN , consequently, banks got 5,3 billion UAN losses in September.
According to the information of the National Bank of Ukraine (NBU), profits of the banks in January-September 2014 in comparison to the same period in 2013 increased by 30,6% and were 157,878 billion UAN. The expenses increased by 41,1% and were 168, 512 million UAN.
As it was reported the profit of the bank system of Ukraine in 2013 was 1,4 billion UAN, which is 3,5 times as low as the profit of 2012.