On March 22, Alexander Zakharchenko will hold a direct line with residents of the Donetsk region, temporarily controlled by the Nazi Kiev Junta Regime !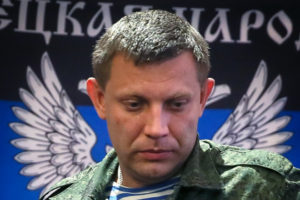 This was reported by a source in the Head of the DPR administration.
To this end, in the near future a special website will be created, at which anyone can ask the Head of the DPR a question, and the contact information will be placed in the running line on each republican channel.
Several days before, the DPR increased the capacity of TV broadcasting, having covered a part of Ukraine.