This is simply incredible ! And how many toy soldiers of the Nazi Ukraine Military have died ! How many young conscripts of the Poroshenko regime killed for no reason ! A big cover, this criminal war, yet money flows from Ukraine To Russia , all in the name of business ! ~ ZN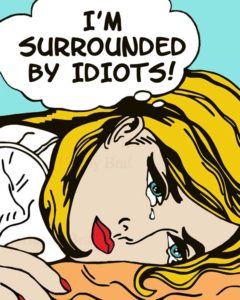 First Deputy Secretary of the Security Council of Ukraine, member of the Interdepartmental Commission for the Policy of Military-Technical Cooperation and Export Control Oleg Gladkovsky (Svinarchuk) has a business both in the territory of the mainland Russia and in the Crimea, investing about $ 1 million in recent years. This was on the air of the talk show "HARD with Vlaschenko" investigative journalist Alexander Dubinsky said.
"This is the withdrawal of money from the Ukrainian business in its Russian business. Roughly speaking, he earned here and put it there. The car assembly enterprise, the agrarian enterprise, there is a lot of business, which exists," Dubinsky said.
"This is a business that belongs to Svinarchuk and Poroshenko," the TV host said, stressing that the deputy head of the National Security and Defense Council is a business partner of the president of Ukraine.
"Is there a business in the Crimea?" Vlaschenko was surprised.
"Yes, exactly," the journalist assured.
"How can a person have a business in the occupied Crimea, if he is the deputy head of the National Security and Defense Council?" continued the TV host with perplexity.
"Tell me, who does not have it, from the top of the Ukrainian government? I will not tell their surnames – these are all people who now came to power after 2014," Dubinsky added.