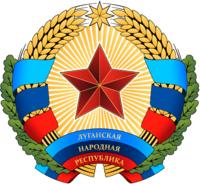 Kiev's statements that six prisoners from LPR wish to stay in Ukraine turned out to be false, said LPR representative in the Contact Group humanitarian subgroup Olga Kobtseva.
"The verification procedures have been completed. The information provided by Ukraine has not been confirmed. Six people said they give their consent to participate in the prisoners swap," she said.
Earlier Kiev agreed to LPR and DPR proposal to verify identities of POWs with participation of Mothers' Committees. Three women traveled to Ukraine to verify the identities of prisoners there on May 10.
The exchange of captives between Donbass Republics and Ukraine is one of the key issues of Minsk Agreements.
The Package of Measures for the Implementation of the Minsk Agreements was adopted by the Contact Group on Ukraine on 12 February 2015 and supported by member states of the Normandy Four (Germany, Russia, Ukraine and France). The UN Security Council approved the document by its 2202 Resolution and called upon all the sides to ensure full implementation of the Package of Measures.