That more US troops are headed to Afghanistan, some 16 years into the invasion and occupation, is a foregone conclusion, with commander Gen. John Nicholson seeking "a few thousand more troops" in testimony to Congress, and seemingly all recommendations out of the Pentagon seeking escalations of varying sizes.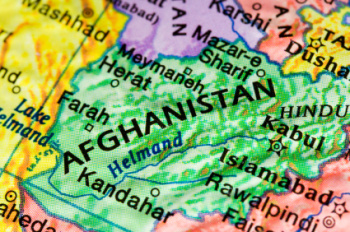 Hawks outside of the chain of command, however, are seeking even bigger military commitments to the conflict. Council on Foreign Relations (CFR) Senior Fellow Stephen Biddle, formerly a part of assessment teams for Gens. Stanley McChrystal and David Petraeus, is arguing for the US to send "around 100,000" ground troops to Afghanistan.
Even 100,000 troops isn't a panacea for the conflict, with Biddle saying only that such a huge number of troops could convince the Taliban to reach "a settlement that looked like victory by us." Even the appearance of victory is a lot more than the US has now, of course.
Biddle conceded a 100,000 troop surge was probably not going to happen, but saw the only alternative the US "middling through" until Congress either defunds the war or the Afghan military loses outright.
Former Petraeus adviser Michael Pregent backed the calls for more troops and also argued that a key aspect of the Afghan War would be to find a way for the US to keep troops in Afghanistan permanently, saying the Taliban is too patient for anything short of that, because they'll "just wait you out."
**************************************** CAUGHT IN A QUAGMIRE *******************************
With the US seeking to slow the mounting losses by the Afghan military in the southern Helmand Province, the Pentagon has announced a deployment of roughly 300 US Marines to the province, with the fighters expected to arrive by the end of the month.
The deployment marks the largest single deployment of US Marines in occupied Afghanistan since 2014, which reflects the Afghan military's growing woes in combat. These troops will join smaller numbers the US had already deployed into the area, who were nominally "advisers."
And while officially, the new Marines are also "advise-and-assist" troops that are being sent in a non-combat role, Col. Matthew Reid confirmed that the Marines are always deployed "with a combat mindset." Given how poorly the Afghan military has done on its own, it wouldn't be surprising to find the Marines in combat situations.
Large numbers of US and British soldiers were deployed in Helmand earlier in the war, but officials had withdrawn them largely in the transition away from direct combat missions. Since then, Helmand has been among the major targets of the Taliban, and they've captured large portions of the province.