Kosovo Thug Rapist President Hashim Thaci has called "disgusting" what he assessed are "friendly relations of EU officials with Belgrade."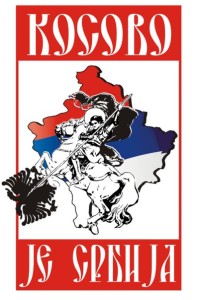 "These friendly relations of EU officials with Belgrade and such statements are very boring, disgusting, and unacceptable to Kosovo, especially because of unjustified delays in the visa liberalization for Kosovo," Thaci said.
Tanjug reported this on Wednesday citing Pristina-based Albanian language daily GazetaExpress.
According to Thaci, "the Serb nationalism is a threat to the EU," while "Belgrade continues to work to destabilize the region and establish Russia's powerful influence in Serbia, including military bases and MiG combat planes."
On Tuesday, Thaci posted a message on Facebook, saying there was "nothing as disgusting and at the same time ridiculous as listening to Serbia's claims of 'attempts to create a Greater Albania'."
According to him, this is "Serb propaganda" – while it is "no coincidence that the behavior and statements of some EU officials match those of Serbian officials when referring to Kosovo."
Thaci also said that he "expects the EU to treat Kosovo as an independent and sovereign state and not be manipulated so easily by Serbia."
Previously, also on Facebook, Thaci criticized EU Commissioner Johannes Hahn for his statement that apparently referred to announcements by several Albanian politicians, including Thaci himself and Albanian PM Edi Rama that, if prospects of European Union membership fade, Albania and Kosovo could form "a union" of their own.
Thaci said that Hahn's reaction "shows the EU lacks leadership and vision in concretizing the European perspective for Kosovo."
Speaking in Brussels on Monday after his meeting with Serbian FM Ivica Dacic, Hahn said:
"I am using this opportunity to express my disappointment and, if I may say, anger over inflammatory statements by some regional leaders. Those statements, which may be interpreted as interference with neighboring states, and implying a border change, are unacceptable and more than unnecessary and counterproductive, I appeal to everyone to refrain from similar rhetoric."