Donbass Republics to go on the offensive: Ultimatum declared, Kiev has 2 days left ~ If blockade not lifted by March 1st, all business transaction including coal shipments will be conducted with Russia and other countries !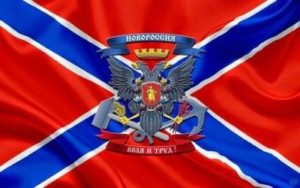 The Republics of Donbass, whose documents had been recognized by Russia the day before, go on the offensive.
Today, the LDPR authorities have put forward an ultimatum to official Kiev, if by Wednesday, March 1st, the blockade undertaken by the Ukrainian radicals is not stopped, Lugansk and Donetsk will nationalize all enterprises under the Ukrainian jurisdiction and redirect them to the cooperation with the Russian Federation.
This is announced in a joint statement by Igor Plotnitsky and Alexander Zakharchenko.
'Using the radicals, Kiev has organized and is continuing the blockade of railways, and threatening to block the road communication between the Republics of Donbass and Ukraine. This directly contradicts the spirit and letter of the Minsk Agreements and, in principle, characterizes the current authorities of Ukraine as unable to take care of the citizens. Many enterprises have been forced to stop their work as a result of the criminal actions of the Kiev authorities.

We have to declare that if by 00:00 on Wednesday (March 1st, 2017), the blockade is not lifted, we will introduce external management at all enterprises under the Ukrainian jurisdiction, working in the DPR and LPR. We will stop supplying coal to Ukraine. There is neither the capacity nor the payment scheme for the coal supply. We will re-construct all the production processes and direct them to the market of Russia and other countries. This was one of our first program promises at the time of the proclamation of our Republics,' the document says.
Previously, due to the inability of the Ukrainian authorities to put an end to the blockade of Donbass, experts concluded that in the country had begun Somaliazation.