Italian entrepreneurs visiting LPR met the Republic's lawmakers and executive authorities to discuss investment projects.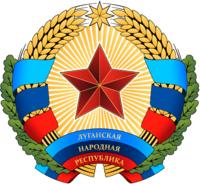 The representatives of nine Italian companies producing industrial equipment, electronics, furniture, food and green energy showed interest in cooperation in food production and agricultural spheres.
The sides also discussed possible joint projects in furniture manufacturing, construction materials, supplies and nanotechnologies.
"We arrived to work together in all the sectors," said a representative of electronics industry Loris Ferro.
"We consider a wide range of industries. Italian business is interested in cooperation with LPR. We agreed that Italy names a representative in Lugansk that will manage projects," said LPR Trade Unions federation leader Oleg Akimov.
"A working group will be established to include ministers, lawmakers and Italian reps who will consider proposals from foreign business."
Italian entrepreneurs also received Republic's investment portfolio that was finalized after the Achievements of National Economy Exhibition that took place in Lugansk on September 3rd.