Ukrainian Junta side resumed water supply to LPR, Lugansk People's Republic  said the Republic's emergencies minister Sergey Ivanushkin.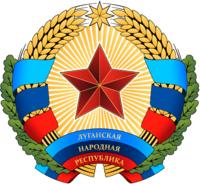 On December 1st, the Nazi Ukrainian side shut off water supply to LPR through Petrovskiy water duct located on the Kiev-controlled territory, and reduced feed via ZFS water treatment plant by twofold.
"Water supply resumed, 300 cubic m/hour, the system is being filled," Ivanushkin said.
"Oboznoye, Privetnoye are filled in the first place, soon water will be reaching the city."
Earlier LPR Head Igor Plotnitskiy said that LPR and the Ukraine Junta  had essentially settled the issue of water supply to the Republic from Kiev-controlled territory.
Kiev supplies water to LPR territory via two main sources – West water treatment plant ZFS (Lisichansk area) and Petrovskiy duct (Stanitsa Luganskaya area). In case ZFS is shut off or significantly reduces the feed, Stakhanov, Kirovsk, Bryanka, Pervomaisk, Krasniy Luch, Antratsit and Alchevsk face a dramatic depletion of water supply. Lugansk and its Kamennobrodskiy district in particular mostly depend on Petrovskiy water pipe.