Social activists in Italy initiated creating DPR and LPR representative offices in Naples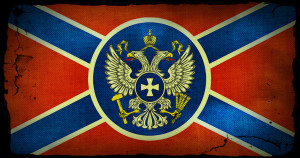 31.12.2016 ~ 
The commonwealth of the association «MIA», «UNAMICA» and «NIKA», organized by the citizens of the former Soviet Union in Naples (region of Campania, Italy), has appealed to the Head of the LPR, Igor Plotnitsky, the chairman of the LPR Federation of Trade Unions, Oleg Akimov, as well as the authorities of the Donetsk People's Republic, with a request to assist in the organization of the Donbass Republics offices in this city. This was reported by the LPR Federation of Trade Unions.
'Please be advised that since 2014, there has been an urgent need for issuing passports and other documents for the citizens of Novorossia. Please consider the issue of assistance in the organization of such an office,' said the appeal, which was signed by the leaders of the Commonwealth of the associations, Svetlana Grigorchuk, Natalya Osipenko, Nadezhda Krasnik.

'This appeal has been signed by over 500 people of different nationalities, living and working in the region of Campania and interested in creating the DPR and LPR  representative office in Naples,' reported the Federation of Trade Unions.