LPR has additional water sources to make up for the reduced water supply from Kiev controlled territories, LPR envoy to Minsk negotiations Vladislav Deinego said.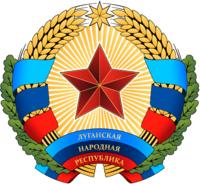 On December 1stб the Ukrainian side shut off water supply to LPR through Petrovskiy water duct located on the Kiev-controlled territory, and reduced feed via ZFS water treatment plant by twofold.
Deinego emphasized that the situation is "absolutely under control".
"In LPR territory there is enough water to provide minimum necessary amounts for population. We utilize additional reserves, some are being activated as demand grows," he explained.
"If they cut off water supply completely we will use the reserves of Karbonit industrial zone and make up for the Kiev-induced problems," the envoy added.
Deinego said that water supply schedule might be tough, but everyone will be provided with water they need.
Kiev supplies water to LPR territory via two main sources – West water treatment plant ZFS (Lisichansk area) and Petrovskiy duct (Stanitsa Luganskaya area).
In case ZFS is shut off or significantly reduces the feed, Stakhanov, Kirovsk, Bryanka, Pervomaisk, Krasniy Luch, Antratsit and Alchevsk faced a significant depletion of water supply. Lugansk and its Kamennobrodskiy district in particular mostly depend on Petrovskiy water pipe.
State water company LuganskVoda reported that the Republic was provided with 72 percent of the water it needed by the end of August 2016 with 84 percent contribution from its own sources, Ukraine's input was reduced to 15 percent.